Notepads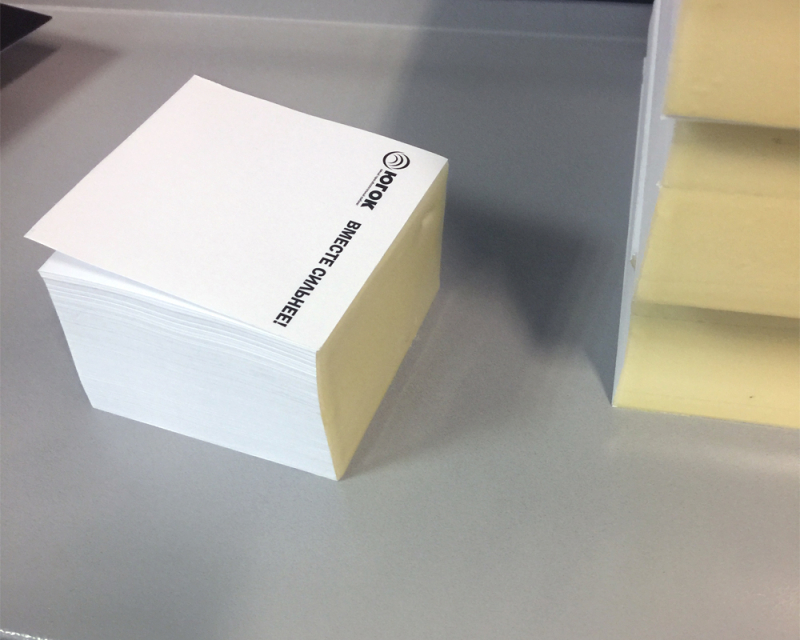 A notepad, or a paper block for recordings, occupy a well-deserved place in corporate printing.
---
A notepad - is a paper block for recordings with the company logo and brief information about the company, glued at one edge. The standard number of sheets per notepad is 50, 100, 500 pieces. The size is normally 9 * 9 cm. However, everything is limited only by your imagination and technical capabilities of the equipment.
---
This advertising printing is very functional, because it is always on the desktop, and the more sheets in the notepad, the longer this presentation will serve as an unobtrusive reminder of your company. From now on, your daily important and less important records will look stylish not on a "piece of paper", but on a neat sheet with corporate symbols.
---
The cost of an order always depends on the circulation.
For more information, as well as for an accurate calculation, please contact our consultant.