letterpress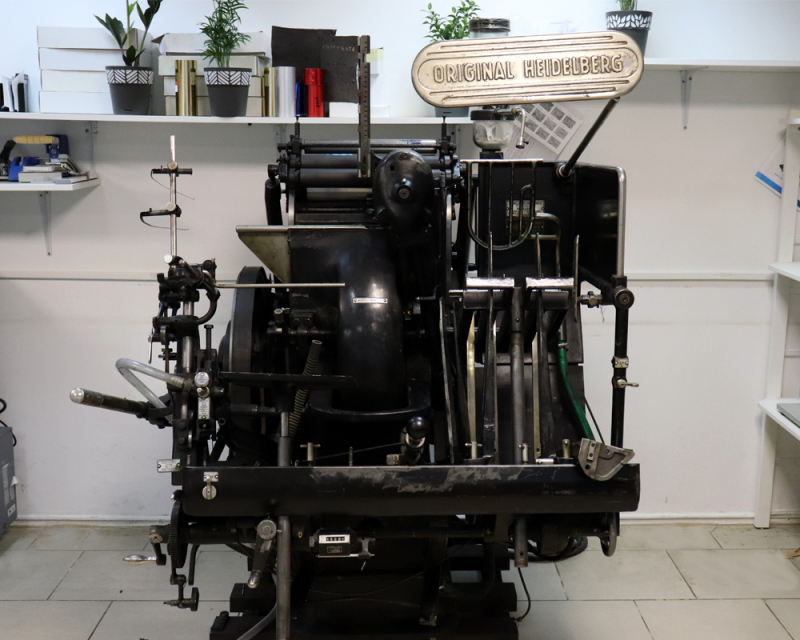 For customers who value style and impeccability in everything, we offer letterpress services.
This is the oldest printing method that dates back nearly 500 years!
---
In the old days, before the advent of offset printing, this method was used in the manufacture of books, newspapers and any other printing products.
In the modern world, letterpress is used primarily for small print runs or for print runs of smaller formats than a full sheet. In most cases, this historic technology is used to make premium products.
The whole technological process is done manually: ink is applied to the elements protruding above the base, and when printed, it is pressed into the paper, while the ink remains in the depth of the print. Due to this, a relief, textured imprint with very clear edges is obtained.
Historically, printers have been working with typesetting, wood for display, and metal for text. Now printing is done with photopolymer forms, which allows using the whole range of modern typefaces and computer typesetting layouts.
By using letterpress printing, we will produce for you exclusive business cards, invitations, gift certificates and packaging, any other printing products, up to a single copy.
---
The cost of an order always depends on the circulation.
For more information, as well as for an accurate calculation, please contact our consultant.