KBS (termobinder)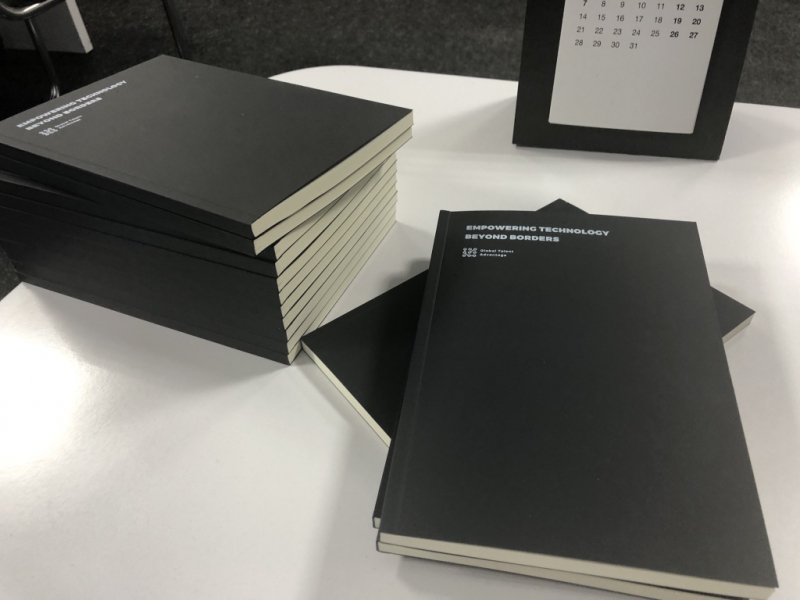 Thermal (hot-glue) binder is a seamless adhesive bond that is used for the production of multipage printing products.
---
Most often, coated paper with a density of up to 450 g / m2 with or without lamination is used for hot-glue binding, as well as designer cardboards and papers.
In our printing house, "CHECKMATE" we make hot-glue binding with non-standard materials:
Hardcover with binding cardboard
Laminated cardboard
Hard leather and leatherette covers
---
Stapling on the thermal binder is used in the production of:
books
magazines
directories
notebooks
brochures
Our machine is equipped with a device for adjusting the depth of cuts and a mill of the root of the folded blocks. Also, when gluing the block, the thickness of the adhesive
layer application is being regulated, which guarantees accuracy, as well as presentable appearance of the finished product.
Features of our hot glue binder:
Maximum productivity per hour - 250 pieces.
The minimum binding thickness is 10 mm.
The maximum binding thickness is 58 mm.
The cost of an order always depends on the circulation.
For more information, as well as for an accurate calculation, please contact our consultant.