Spring Stitching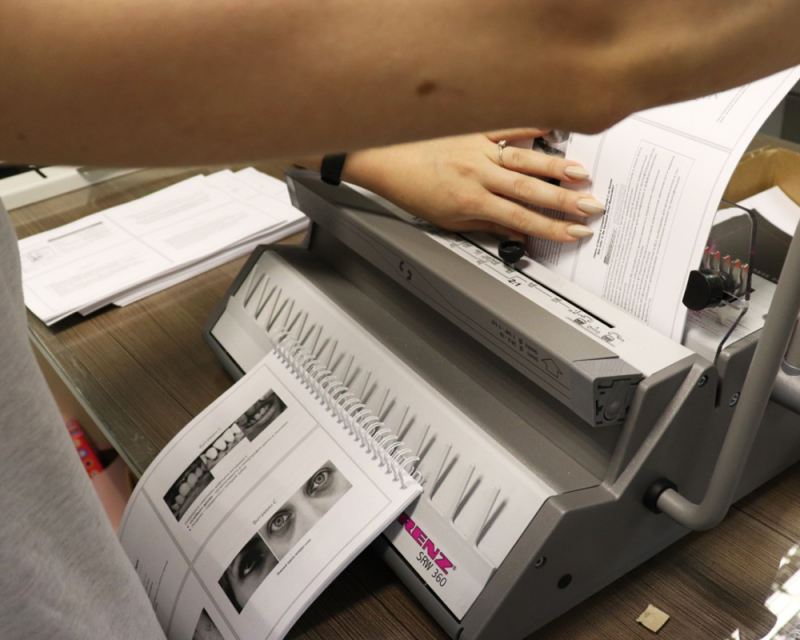 Binding to a metal and plastic spring - this binding allows you to expand the sheets 360 degrees, which is impossible when binding on a thermal binder, bracket, metal bolts, rings.
---
This type of binding is suitable for many types of printing products, in particular:
Notebooks, notebooks, magazines
Theses, projects, documents
Albums for drawing, sketchbooks, planning
Which covers are suitable for binding to a metal spring?:
Coated paper with and without lamination
Binding cardboard lined with designer cardboard
Hard cover (binding cardboard covered with leather / fabric / leatherette)
Covers made from non-standard materials such as acrylic, wood.
---
In the warehouse of our printing house, non-standard colours of the metal spring are always available, such as:
Bronze
Copper
Silver
Blue
Black
The cost of an order always depends on the circulation.
For more information, as well as for an accurate calculation, please contact our consultant.