Wedding printing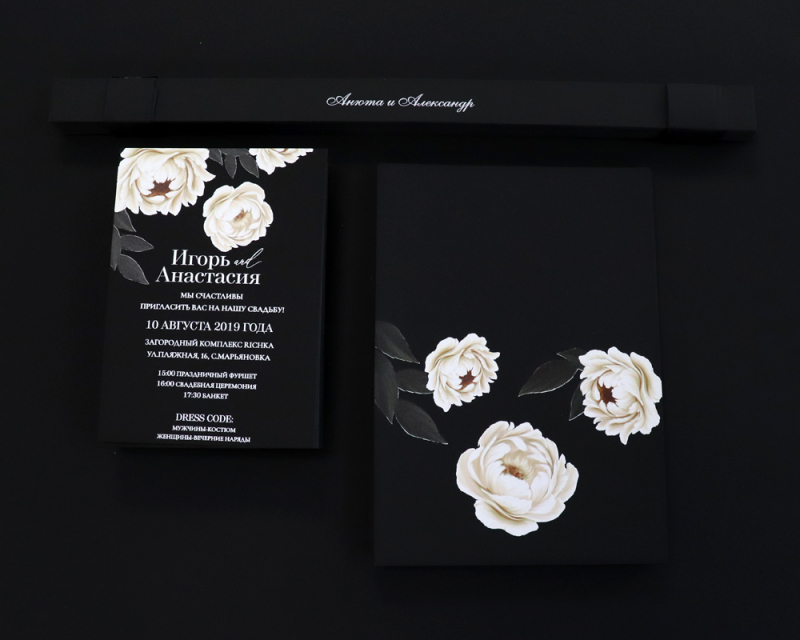 A wedding is a special holiday that carries an ocean of tenderness, boundless happiness and the promise of eternal love for two. There are no trifles or insignificant details in the organization of the wedding - everything is important, from the hair clip in the hair of the bride to the napkins on the festive table. The stylish room decor, floristry and, last but not least, premium printing products can create a unique aura of your celebration, which will be remembered by you and your guests for a long time.
---
Our creative designers will help you develop a design for printing products that will correspond to the overall concept and the unified style of your holiday. From a huge assortment of design cardboard and embossing foil, we will choose exactly those that suit your lifestyle and reflect your worldview.
Also, in our printing house CHECKMATE we can offer a huge selection of designer cardboard and a large selection of foil for embossing.
More details about post-printing processing can be found in Post-printing services.
---
Here you can order various kinds of products for your wedding celebration:
Invitations
Envelopes
Driving directions
Banquet menu
Book for recommendations
Dress Code cards
Wedding gliders
Wedding calendars
Zone photo (Press-wall)
Wedding photo-book
Wedding Day programs
Table number holders
Table numbers, landing cards etc.
The cost of an order always depends on the circulation.
For more information, as well as for an accurate calculation, please contact our consultant.