Layout in Indesign, Photoshop, Adobe Illustrator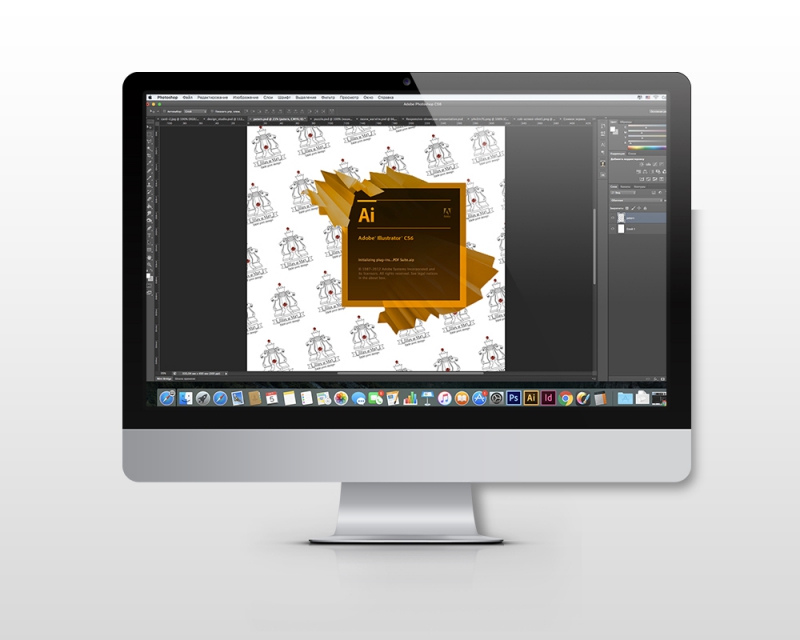 Layout in printing is a process of forming pages of a publication using graphic editors. Design in printing is the language in which your company "communicates" with potential customers.
Please note that the design and layout make the basis of any printed product, it depends on their quality whether your product will evoke interest in your consumer (potential customer).
Our designers know a lot about their business, the design of your products will clearly reflect the information embedded in the idea, as well as be original.
---
Dear guests of our site, in order to avoid misunderstandings, we remind you that our printing house does not work with template layouts. Each layout is developed individually for you and is never used anywhere else. Our company never transfers models and product samples with the contact information of our customers to third parties. Everything is strictly individual!
---
Graphic Design Programs we use:
Adobe Photoshop is the most popular product of Adobe Systems, a market leader in the field of commercial tools for editing raster and vector images.
Adobe Illustrator is a popular vector graphics editor, also used to create images, control colour and text.
Adobe InDesign is a program designed for computer layout. With this program, you can create page layout of any complexity. InDesign also allows you to output images directly to the press.
Adobe Lightroom is a graphical editor for working with digital photos and their retouching.
CorelDRAW is a vector editor for creating logos, printed materials and drawings.
For more information, as well as for an accurate calculation, please contact our specialists.
Order Layout in Indesign, Photoshop, Adobe Illustrator